Corporate Lawyers
Our lawyers provide legal
and strategic advice to our
clients and draft, structure,
negotiate and implement
business transactions on
their behalf.
Real Estate Lawyers
Our helpful team helps guide
clients through a real estate
transaction from the initial
agreement right through
to closing.
Wills & Estate Lawyers
A proper Estate plan will minimize
your Estate's tax liabilities and
clearly distribute your assets to
your intended beneficiaries.
Goldstein, Rosen & Rassos, is a boutique Toronto law firm providing Wills & Estate, Real Estate and Corporate Law in Don Mills.
Goldstein, Rosen & Rassos is committed to providing excellent client service, with a focus on quality, personal legal advice with attention to your needs. With over 65 years of expertise in Real Estate, Wills & Estate and Corporate Law our team of legal professionals located in Don Mills, Toronto, are here to assist you with a wide range of legal services from buying or selling a property, power of attorney, guardianship, estate and tax planning, incorporating a business and corporate filings. We strive to develop a personal relationship with each of our clients so that we may easily identify your unique individual needs and provide efficient affordable legal solutions.
Our Real Estate Services include Residential House or Condo Purchase or Sale, Commercial Real Estate Purchase or Sale, Estate Purchase or Sale, Commercial Leases, Financing and Refinancing Mortgages, Mortgage Discharges, Extensions and Amendments and Title Insurance.
Our Wills and Estate Services include Wills & Codicils, Powers of Attorney for Property and Personal Care, Guardianship, Estate & Tax Planning, Estate Freezes, Estate Distribution and Administration and
Title Insurance.
Our Corporate Services include Incorporation and Revivals, Business Name Registration, Preparing Corporate Filings, Drafting Partnership and Shareholder Agreements, Executing a Purchase or Sale of a Business and Business Succession Planning.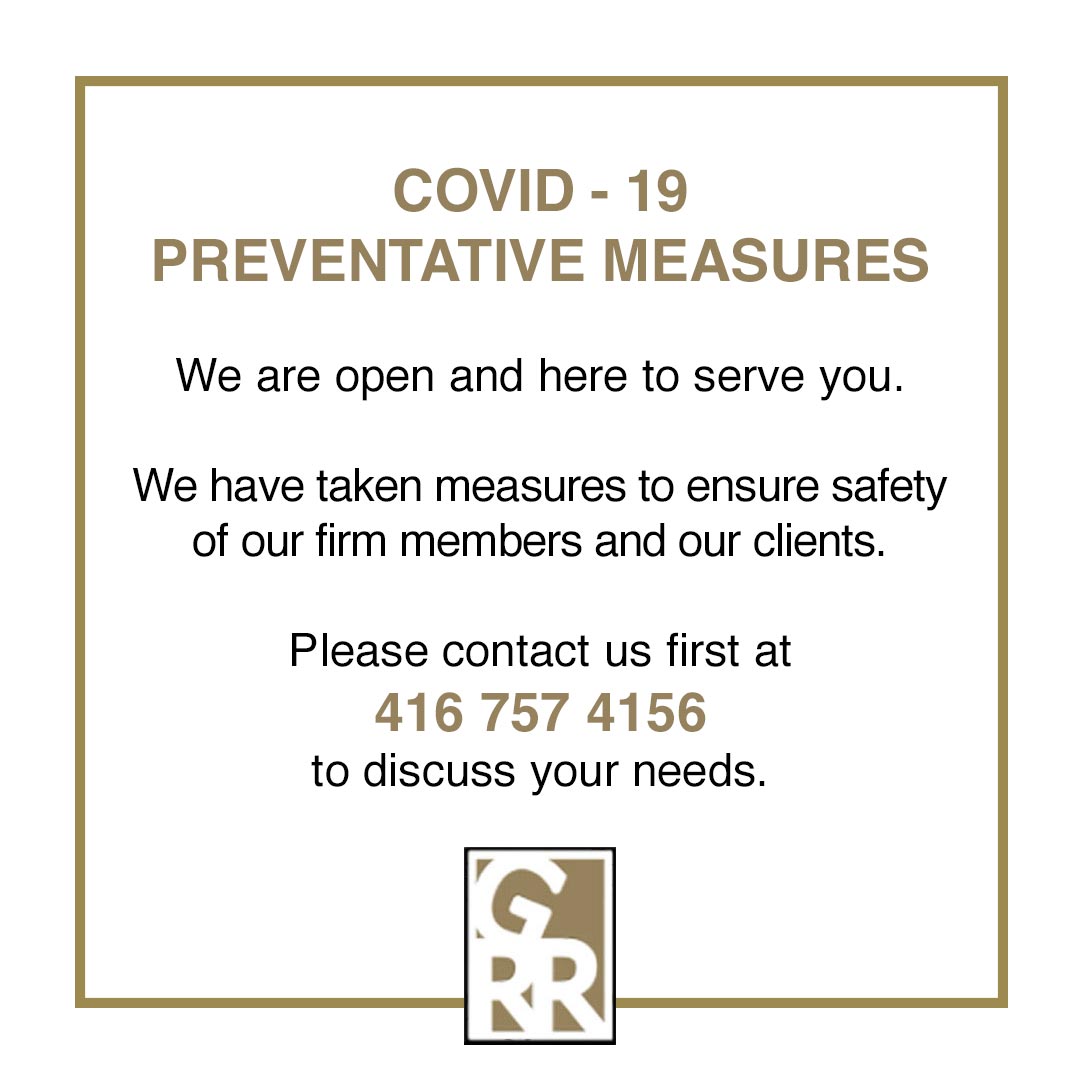 Contact Goldstein, Rosen & Rassos, your local law firm in Don Mills, Toronto, and let us
help you take the stress out of your legal needs.
OUR BLOGS
For up to date
news about how
the law affects
you, please
read our blogs.
Backing out of
a real estate deal –
will the buyer lose
his/her deposit?
Why You Need a Lawyer
When You are Buying or
Selling your Home?
Avoiding probate
fees through
joint assets
At Goldstein, Rosen & Rassos we are committed to excellence and personal service. Our team of legal professionals have developed a breadth of expertise in their respective fields.
Contact us today to set up an appointment.
Tel: 416 757-4156
Fax: 416 757-9318
Disclaimer
All information provided here is of a general nature and is it not intended to be legal advice. Although we endeavor to ensure its accuracy and timeliness, no one should act upon it without appropriate professional advice after a thorough examination of the facts of a particular situation.
We invite you to contact us and welcome your calls, letters and electronic mail. Contacting us does not create a lawyer-client relationship. Please do not send any confidential information to us until such time as a lawyer-client relationship has been established.