Rylan A. McCloskey, BAH, JD
Lawyer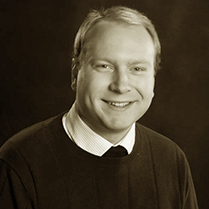 Rylan obtained a certificate in Gender Diversity and an Honours Bachelor of Arts in 2017 from Queen's University, with a major in Political Science, and a minor in Philosophy.
He remained at his Alma Mater for his law degree, where he was involved in the Labour and Employment Law Journal in his first year. Following a summer of studying abroad at the Bader International Study Centre, he joined the Queen's Elder Law Clinic in 2018, gaining invaluable practical experience in Wills and Estates which continues to benefit his practice today. Rylan accelerated his study and graduated law school early, completing his JD in 2020.
Following his graduation, he joined Goldstein Rosen & Rassos as a Student-at-Law. He had a very well-rounded experience and was glad to be extensively involved in all practice areas of the firm. He was called to the bar in January 2021, following the completion of his articles.
Rylan's practice specializes in four major areas:
real estate (e.g. residential & commercial for purchases, sales, (re)financing);
corporate (e.g. leases, purchases/sales, corporate minutes and records, incorporations, amalgamations, amendments, corporate planning, etc);
estate planning (wills [single and dual], powers of attorney, trusts, property transfers, inter-vivos gifts, designations, etc); and
estate administration (probate applications, assisting with asset transfers [shares, real property, investment and bank accounts], etc).
To learn about multiple wills, commonly called "Dual Wills", click here and see Rylan's blog post! 
At Goldstein, Rosen & Rassos we are committed to excellence and personal service. Our team of legal professionals have developed a breadth of expertise in their respective fields.
Contact us today to set up an appointment.
Tel: 416 757-4156
Fax: 416 757-9318